Values in impression, Impression to Evolution
Create and challenge the value of "lifetime fitness" that enriches life.
In the face of a serious low birth rate and aging society, the role of fitness is also transforming accordingly along with the diversification of people's purposes and consciousness. Health is a prerequisite for a fruitful life and not just physical training, but also a means of realizing mental affluence. Tokyo Athletic Club, by creating new values as the pioneer of Japan's first membership-based fitness center, is realizing "Fitness of of Mind and Body" toward all generations, from infants to seniors, by providing joy and impression to people.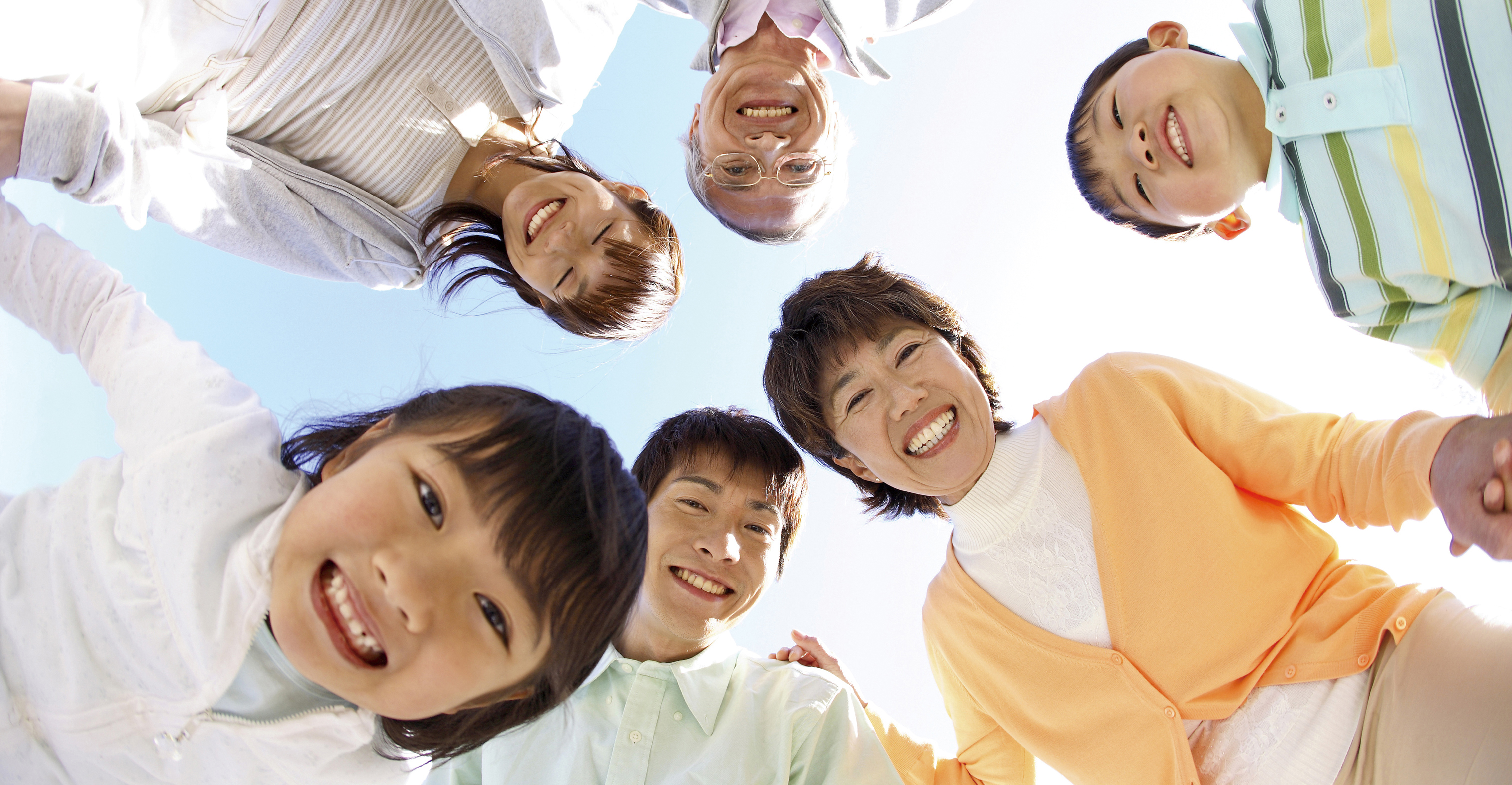 Mission
The mission of Tokyo Athletic Club is to offer joy and impression to people through Fitness of Mind and Body and to thereby contribute to society.
Vision
We aim to be an overall health support company by promoting the collaboration of sports, welfare and medical field.
We aim to be the company in which working becomes pleasure by offering each employee an environment for achieving self-realization.
We aim to be the company with the best customer satisfaction through our "Heartiness".
A lot of knowledge, trust, and know-how raised by long years of club management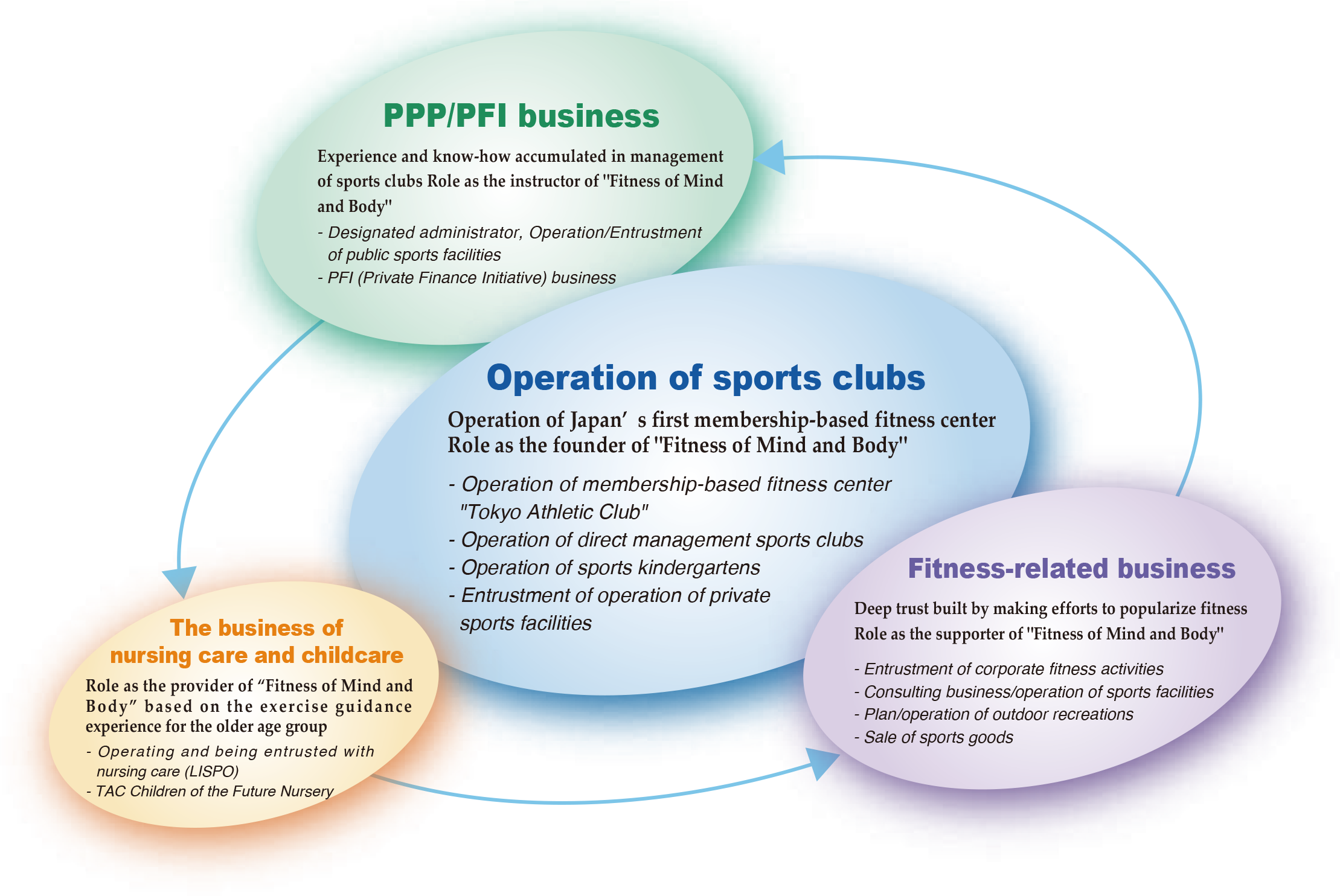 Realize "Fitness of Mind and Body" for all generations
Children

Effective programs in their growth period

Because of changes in diet and lifestyle, the physical strength and mental health of children have been issues, so we are making various improvements or reviews in the education field. We've been focusing on a number of schools and educational projects since our inception, starting with a sports kindergarten called "TAC Child Club" based on the belief that "health-building from infancy..." In a period of sensitive and absorbent growth, we are fostering a healthy, active mind and body through sports experience to overcome the joys and difficulties of achieving our goals, thereby promoting healthy growth of mind and body.

Adults

Health promotion in daily lifestyle

There has been concerns on adulthood health, such as attention drawn on irregular hours/meals and metabolic syndrome that causes lifestyle-related diseases. We as an expert of health promotion, have not only knowledgeable trainers and a variety of equipment for comfortable exercise, but have also been working in association with professional staff (Health Exercise Instructor and so on) to strengthen the support system of health diagnosis, physical fitness test, nutritional guidance and counseling. We conduct careful guidance suited for variety of lifestyles, to realize health promotion appropriate for life rhythms and purposes/objectives of individuals.

Seniors

Support with medical and preventive health care

Together with the increasing concerns in medical problems and self-medication with the advent of the aging society, the importance of exercise therapy is also increasing. We have been supporting senior health to aim for lifelong fitness and working on health management/guidance/care appropriate for a personal health state and on professional medial fitness, in association with medical institutions and staff members including doctors, nutritionists, and physical therapists. We also offer a place for relaxation and opportunity for making friends to enjoy a second life through the sports.