With a sense of self-confidence and pride in mind, we will definitely meet the needs of our customers.
As stipulated in the Industrial Safety and Health Act, companies must endeavor to continuously and systematically take necessary measures to promote health education and counseling for employees and to maintain and promote their health. Likewise, employees must also make efforts to maintain and promote their health by using measures taken by companies.
Only in this age of rapid changes in social systems, such as pension systems, health insurance systems, and nursing care insurance systems, are we being urged to create an environment that will enable us to continue working on health.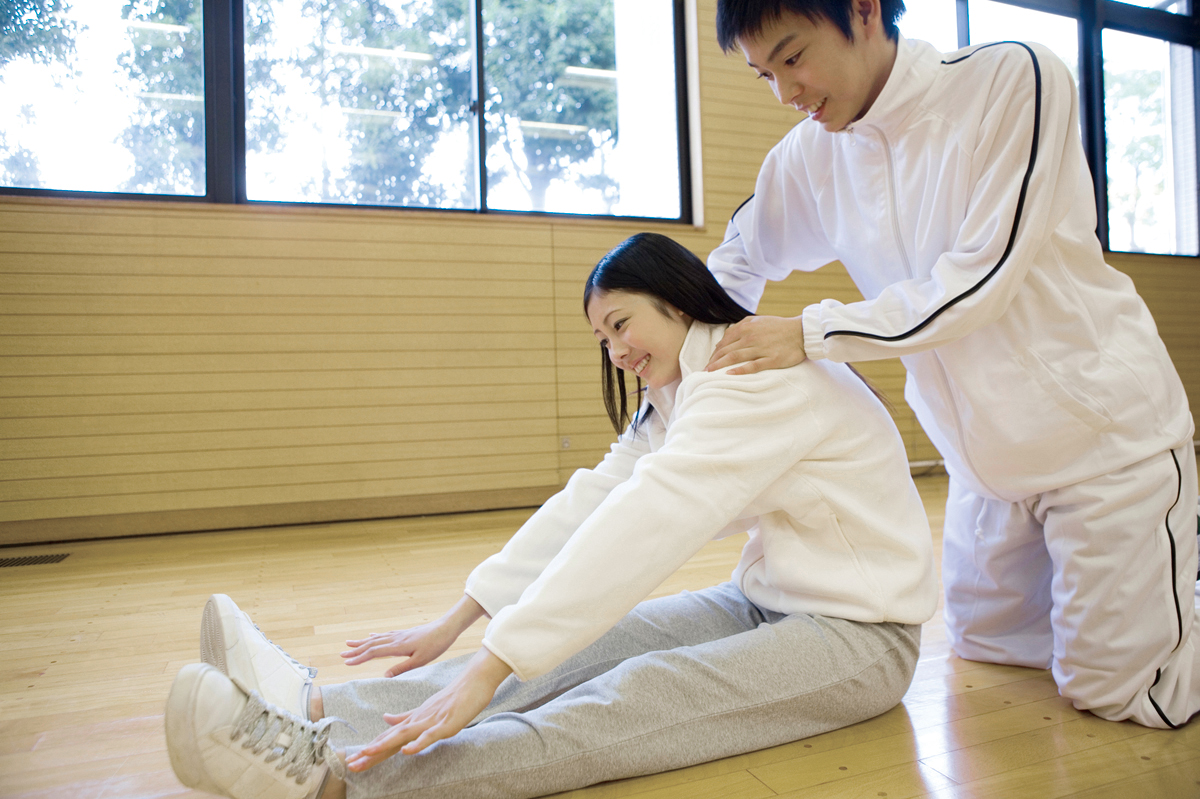 Contract of corporate fitness
Employee health is a company's key asset in terms of ensuring a healthy and continuous workforce and improving productivity.
Different trust

It's Japan's first membership-based fitness center.

Since its founding in 1970 (Nakano, Tokyo), it has managed sincerely and has been certified as a health promotion facility certified by the Minister of Health, Labor and Welfare, so its history and trust are different.

Different peace of mind

Each facility has dedicated specialists.

We have also worked from an early stage to improve the health of our employees and have made a number of achievements. Experienced staff members are available to meet the needs of each company, including physical strength measurement and nutrition guidance.

Different effect

It's a program that we've been doing for many years.

In response to requests from companies and government agencies, various results have been achieved, including measures to prevent lifestyle-related diseases.
Consignment of private sports facilities
Tokyo Athletic Club is entrusted with the fitness centers that are currently operated.
From attracting customers to monetizing to establishing brand image, we will make the most of our operational know-how to celebrate the 50th anniversary of the center in 2020. It is also possible to accept orders only for instruction work such as training areas and pools.
Consulting of sports or fitness related facilities
For companies and organizations whose management and its know-how of sports or fitness related facilities has not yet penetrated, we use our abundant knowledge and experience to address management problems and concerns. We are confident that providing know-how that includes not only personnel dispatch and training, program development, and center management, but also financial analysis and management, which determine fund procurement and management, will contribute greatly to the development of the health industry. We already have a large number of records, and their reactions are spreading.

Planning and management of outdoor recreation
"It aims to open up urban people to nature under the theme of Contact with Nature and Humans. We plan and manage family events from children to adults.
Sales of sports equipment
In order to enjoy more health building and exercise effectively, we sell swimsuits, fitness wear, shoes, and various other exercise equipment with appropriate advice.