With all sincerity, we strive to offer
the best customer satisfaction
Tokyo Athletic Club was established as the first membership-based fitness center when the use of sports facilities was limited to athletes and certain groups of people, in order to realize offering of the space in which everyone can promote health and make friends, while comfortably enjoying swimming and fitness programs. "Tokyo Athletic Club" (in Nakano-ku, Tokyo), opened in 1970 as the start point of the company, continues to offer high quality services with awareness and a sense of mission as a pioneer in the field of fitness. TAC Group continually realizes operation of vibrant spaces with variety of programs and comfortable sports facilities, professional staff having public qualifications, and in a spirit of giving first priority to "Fitness of Mind and Body"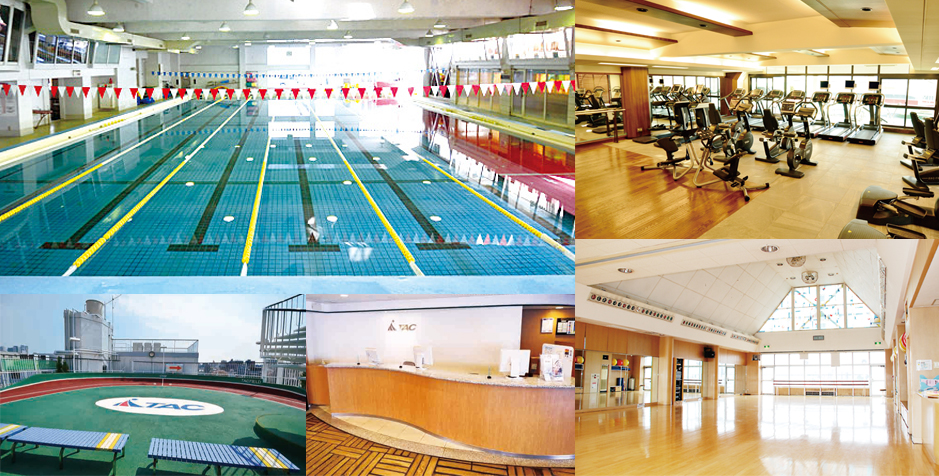 Membership-based fitness center "Tokyo Athletic Club"
Operation of "Tokyo Athletic Club"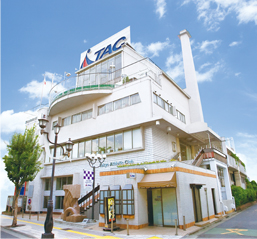 Tokyo Athletic Club, as a pioneer of the membership-based fitness centers first opened in Japan, has been continuing the club operation that reflects awareness and a sense of mission for 50 years, and has also been expanding service contents to greater degree year by year. And in order to link customer voices directly to the operation as well as valuing the customer initiative, we have set up a member committee, by which staff and customers can be united to practice active club operation. There are variety of programs and facilities offered for those from the newborn infants to the seniors of over 90 years, depending on their age, physical fitness, skills, preferences and sex. We raise the goal of "Lifetime Fitness", and prepare environment that realizes health promotion and social relationship over a lifetime, such as development and foundation of athletic capability in the infant period, improvement of physical fitness in the elementary, middle and high school period, maintaining of physical condition in the youth and mature age period, creating of exercise curriculums (health promotion) to meet physical fitness of the individual in the senior period.
Operation of direct management fitness centers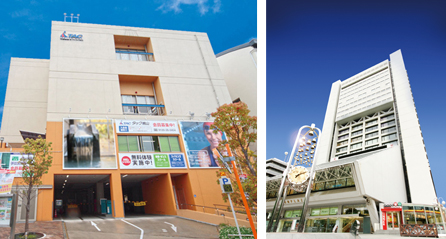 Because each community has its own characteristics, the needs required for a fitness center varies depending on it. What is essential for the club operation is to prepare for the program that matches each community and to always provide services supported by community residents. In TAC, we have been conducting detailed guidance oriented to the community by implementing in-depth market research, incorporating the voices of all the members, and so on. As a result, we have achieved offering of high-quality services, have won a high reputation in every location, and has come to operate a large number of direct management sports clubs.
Managing sports kindergartens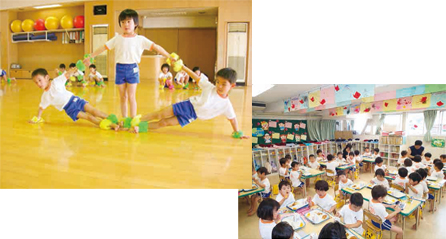 The sports kindergarten (TAC Child Club) has a unique curriculum for children from three to five consisting of, amongst others, swimming, gymnastics, kendo, and ballet. Furthermore, we place emphasis on outdoor activities, and children are out of their daily lives to experience all kinds of communal life. Through these experiences or activities, they can develop a sense of cooperation as well as balance.
Features of TAC Group
Various programs for all ages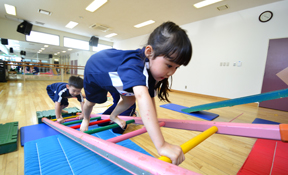 The membership of the TAC group surpasses approximately 23,000 members. The age range of the members is wide, ranging from 0-year-old infants to seniors in the 80s, and gratefully some members in three generations visit TAC branches. To meet the various needs of the members, as well as maintaining a variety of programs including exercise instruction, exercise counseling, physical fitness test and so on, we are also actively developing new program on a constant basis.
Exercise therapy (prevention and improvement of lifestyle-related diseases) rich results of instruction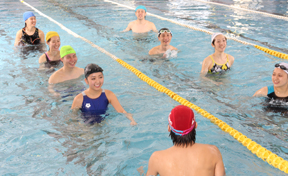 Since the latter half of the 1970s, exercise therapy have been conducted for lifestyle-related diseases such as hypertension, hyperlipemia, diabetes, ischemic heart disease, and gout. Many members in the center are working on exercise therapy. We also have a lot of data about the exercise effects we get from it, and we have proven the effects of exercise therapy. The annual number of people teaching exercise therapy courses is 6,000, and qualified personnel also provide nutrition and health guidance.
Highly qualified staff with excellent expertise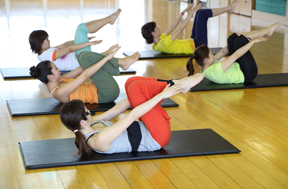 People are the ones who support the practice of health-building. As we believe that health-building depends greatly on the qualities of the leaders involved, we are also committed to fostering excellent staff. Most of our staff are actively qualified to become health exercise instructors, practical health exercise instructors, health care leaders, health care trainers, administrative nutritionists, etc. In addition, by inviting university professors, doctors, and businesspeople to the club's advisors and utilizing cutting-edge information and know-how, a system is in place to provide high-quality services to customers.