Trust and reassure every partner
who wants a healthy life.
To make use of the know-how gained through the management of fitness centers and kindergartens and provide services useful for the lives of local people, Tokyo Athletic Club operates daycare centers where children can be trusted with peace of mind and day service facilities specializing in physical and rehabilitation to support the elderly who wish to stay healthy forever.
Publicly qualified professionals, with their loving services, work together with the local community to create a rich mind and a healthy body.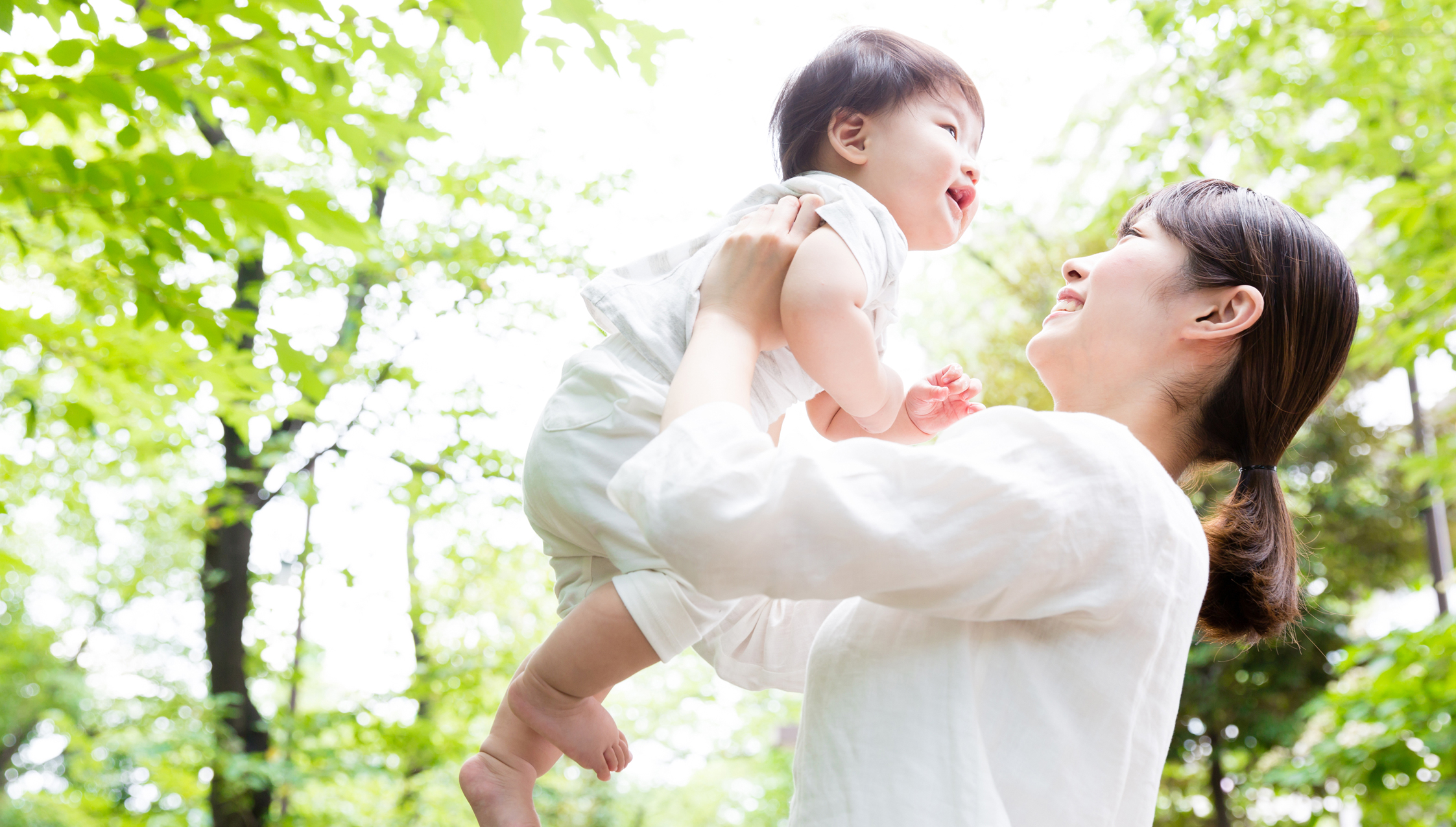 Administration/Entrustment of Long-Term Care Prevention Support
Exercise and rehabilitation specialized day service

Tokyo Athletic Club collects the know-how of exercise therapy that we have cultivated over the years in sports club management, and through the Sports and Rehabilitation Specialized Day Service, "Fitness Day Lispo," we aim to support and promote the health of the elderly and aim for a fitness that can continue for the rest of our lives.
Mission
Our mission is to support a "successful aging" and to create a vibrant community so that you can enjoy a richer and healthier life.
Vision
Sports, welfare, and medical professionals provide comprehensive health support.
Provide services and health and lifestyle information based on the philosophy of "health promotion based on scientific evidence".
Always try "warm heart" and "smile communication."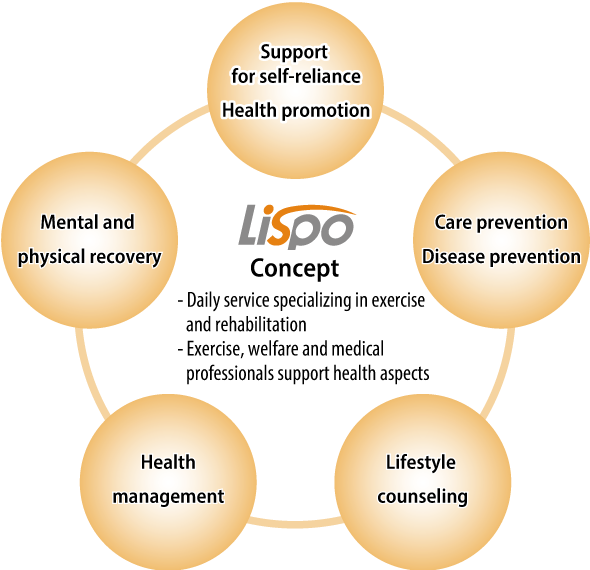 Business description
Provision of comprehensive community-based in-home long-term care and preventive long-term care and daily life support
Short (3-4 hours) and small-scale facility operation.
Provide services focused on exercise guidance.
Evaluation and measurement of exercise functions and provision of exercise programs suited to the living environment.
Provision of counseling services on health management and living.
Operating company
TAC Life Support Co., Ltd.
2-13-29 Nakano, Nakano-ku, , Tokyo 164-0001
Branches
Nakano Miyazonobashi
Cotonior Kichijoji
Nakano 1chome
Sugamo
Cotonior Nishifunabashi
Nursery School Management

TAC Future Children Nursery

Operational philosophy
The project is intended to play a role in contributing to society by promoting cooperation with parents or guardians and local communities and providing parenting support to parents or guardians as a new childcare program that responds to the child-rearing support system in Nakano Ward.
Childcare philosophy
In the spirit of "heart sharing," we aim to provide an environment in which parents and children in the community can live in a healthy and prosperous manner, and to achieve sound "heart building" and "physical building."
Policy
Foster a rich mind in a family environment.
Develop a kind heart through a variety of relationships.
Develop a spirit of self-reliance through daily life customs.
Guides individuality to be an advantage and develops the ability to express feelings.
Through intellectual education, physical education, and dietary education, we foster sound minds and bodies.
Special feature
Knowledge training

We promote the development of five senses through various experiences, incorporating a lot of activities that use fingertips to match the development and growth of children.

Physical education

It encourages children to achieve better life rhythms by actively going out and feeling the sunshine and moving their bodies. We will develop and introduce a gymnastics program for TAC infants, aiming to build a healthy body.

Food education

Through a rich variety of food, you can feel the pleasure of eating. We will also expand our interest in and interest in various ingredients while we experience helping to peel vegetables.
About nursery school meals
They are served as the same as homemade cooked in the kitchen of the nursery school to provide a home-warming meal. This is a well-balanced, seasonal menu supervised by a dedicated nutritionist at TAC. We are particular about the ingredients, and the seasoning will be made with the consideration of the provision of light flavor according to the taste of the child. We strive to create an atmosphere where everyone can enjoy eating together, providing meals tailored to the growth and constitution of children, such as baby-releasing and allergy-free meals, and special menus appear at monthly birthdays.
Branches (Small Nursery Business Office approved by Nakano Ward)